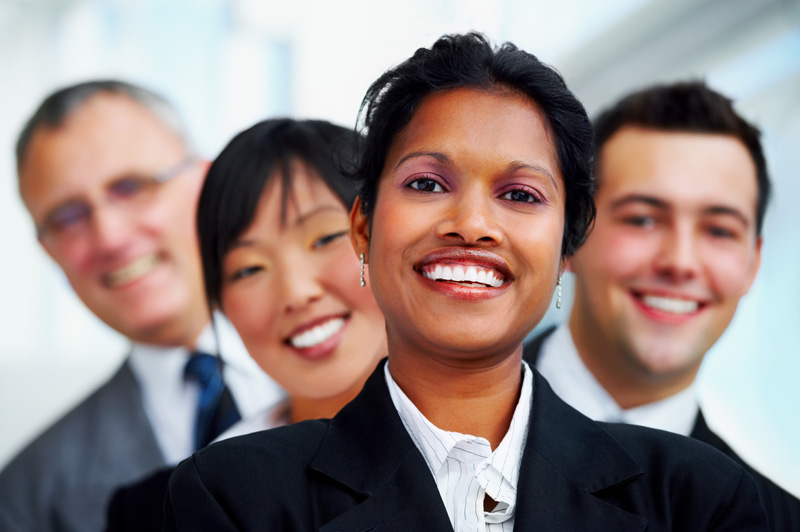 Minority Powerbrokers Q&A: Thompson Hine's Robyn Smyers (Law 360, January 2015)
"Identifying hidden barriers to inclusion is an important part of creating an inclusive workplace. Our firm is working with Kathleen Nalty, a nationally recognized consultant on law firm diversity. She has helped us realize how diverse attorneys often have less access to mentors and sponsors, high-quality work assignments, candid and timely feedback, networking and other experiences critical to advancement."  Law360 – Minority Powerbrokers QA
Practical Steps for Engaging White Male Attorneys as Champions for Diversity & Inclusion (ABA, September 2014)
A few years ago, I wrote an article listing eight practical steps for engaging white men in diversity and inclusiveness efforts for NALP.  The steps outlined were based on my work with many white male attorneys and are still relevant today. I have personally witnessed the transformative impact of these steps on many white male lawyers.  Read more.
Going "All In" on Diversity and Inclusiveness (Canadian Bar)
Leaders in legal organizations struggle on a daily basis with business models that make it difficult to respond to new market realities.  Previous approaches, including traditional diversity efforts that result in a revolving door for female and diverse attorneys, simply are not working anymore.
Inclusiveness is a new paradigm for the legal industry that takes traditional diversity efforts to the next level.  It is the kind of transformative thinking legal organizations need to thrive in the 21st century.  Legal leaders in every sector – private and public – are creating inclusive workplaces to leverage their human capital assets; not only to successfully respond to new market realities but also to provide better service to clients.  Read more.  Published by the Canadian Bar Association – click here.
"The Evolution of Diversity" – Minority Corporate Counsel Association, Diversity & The Bar – July/August 2012
"Today, diversity leaders like Kathleen Nalty are calling for a renewed focus on true inclusion and retention to ensure that minorities and those historically under-represented in the legal profession are not only at the table, but that they are mentored, promoted, networked, and their voices are truly heard."
Read more about how diversity efforts in the legal industry are evolving to focus on inclusiveness and how Kathleen played a leading role in moving the profession toward this new paradigm.  Click here  and go to page 38.
Law Week Colorado – September 2011
Kathleen Nalty was honored by the Colorado Bar Association for her ground-breaking work in developing diversity and inclusion strategies as well as founding and leading the Center for Legal Inclusiveness.  Read more about her Diversity Trailblazer Award.
ABA Journal – Just Like Everyone – February 2010
"If you create inclusiveness, you'll solve your diversity issues," contends Kathleen Nalty, executive director of the Colorado Campaign for Inclusive Excellence, a Denver nonprofit that is overseeing a pilot program to help 10 legal employers build inclusive workplaces.
"The focus has always been on the front end, getting people in the door," she says. "But if you focus on the back end, people will come and you won't have them leaving.
"It intuitively makes sense. People will want to come to a place that's inclusive, and they'll thrive there."  Read more.